Custom Responsive Web Design

Built To Exact Specifications To Achieve Maximum Results.
Promote Your Unique Brand Online Effectively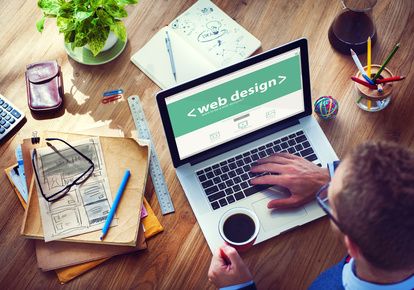 Great Design is the Cornerstone of ANY Successful Business! With the rapid evolution of modern design techniques, its VITAL that you convey the RIGHT MESSAGE across ALL your online properties (i.e. Website, Social Media Pages, Campaign Landing Pages, etc.). By implementing a custom design for your website, you ensure that the Branding & Marketing message is consistent and unique in order to INCREASE TRAFFIC AND SALES!
LET'S TALK ABOUT YOUR NEW WEBSITE!
Here's How Our Custom Web Design Process Works: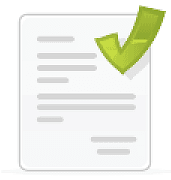 1) PROJECT DISCOVERY
An Initial Deposit is received and the project agreement is completed by you online.
Next we'll provide your with an extensive Custom Web Design Project Questionnaire which outlines your goals and objectives for the new site.
After that, we collaborate to define a Sitemap which includes pages to be developed and the order in which they appear in the site navigational menu.
Lastly, we'll define any Custom Functionality (forms, event calendar, photo gallery, video library, payments, secured areas, etc.) you wish to have in the site
Once all the steps above are completed, we now have a defined Project Scope in which to work from. Any adjustments to time and cost estimates are made here as well.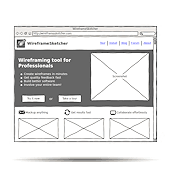 2) PAGE WIREFRAME DESIGN
Next, our graphics artists work to create Wireframe Designs for each page template to be built (i.e. Home Page, Products Page, Contact Us Page, etc. A wireframe is much like the architectural building plans and drawings for a new house.
We then discuss and collaborate on the Page Elements (images, text, video, etc.) and where they are to appear on each wireframe page layout.
After all collaboration on page layout and functionality is concluded, you then sign-off and approve the Final Page Wireframes.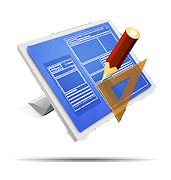 3) DESIGN & STYLING
Our design artists will now build a Full Graphic Mockup of what the final website will look like based on the questionnaire responses and approved wireframes.
Mockup Adjustments & Edits are performed next in order to tweak things like: logo positioning, on-page colors, font styles & sizes, and spacing between elements.
Once the graphic designs are completed to your liking, you then Sign-Off and Approve the final versions.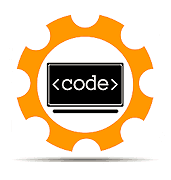 4) DEVELOPMENT & CODING
In this phase, our developers begin Writing Code for the various pages as per the defined specifications in order to look 100% like the graphical mockups
Next, we test for Mobile Responsiveness to ensure that each page reshapes and resizes based on the device (computer, tablet, phone, etc.) requesting the page.
Lastly, our development team tests each page for Code Optimization, Adherence to Standards, and Overall Functionality.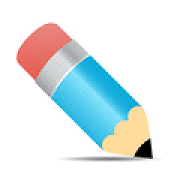 5) COPYWRITING
In this phase of the project, our Copywriter begins work on Page Text and will provide you with draft copies of each
You provide us with any Copy Edits you wish to have made and we will adjust the text accordingly.
Once all final copy is approved for the site, we will then integrate it into each page via the administrative control panel of the site.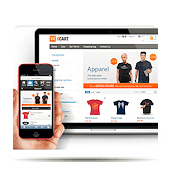 6) WEBSITE LAUNCH
In order to launch your site LIVE on the Internet, we will first perform these steps:
Install/config/provision your hosting site and server
Install/config a base version of the WordPress CMS
Add the custom designed page layouts
Add the custom graphics overlay to all pages
Add in your approved text, images, and page elements
Perform a basic series of on-page search optimizations
Once we have made it to the half-way completion point of developing the new custom website, we will provide you with a link to the development web address for your review. Since the site is still "under development", various elements, pages, and other items will not be complete. Once we have completed 100% of the development and coding, you will be asked to approve the final site. Once approved, we will launch the site!
Prior to launch of your BRAND NEW website, we provide a FREE 1 hour training on the WordPress CMS (Content Management System) back-end system. This training enables you to perform updates (both text and images) on your own without the requirement of a webmaster. If you have more involved customization needs, you always have the ability to use our support portal and submit update tickets.
YOUR BUSINESS DREAMS AND IDEAS BROUGHT TO LIFE…Online!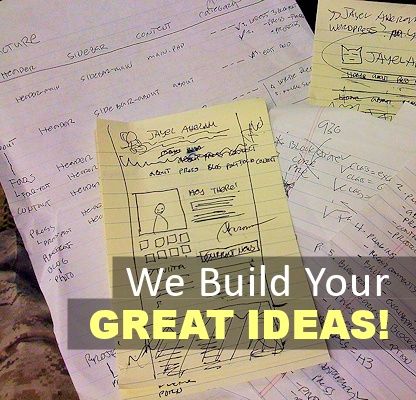 The primary benefit to a Custom Designed and Mobile Responsive Website is that there is NO LIMIT to telling your story online. With Social Media enabling your customers to connect with you and your brand on a PERSONAL level, a Custom Website empowers you to utilize popular marketing techniques like Content Marketing, Blogging, Video Marketing (YouTube & Vimeo), Image Marketing (Instagram & Pinterest), and others.
A secondary benefit from Custom Designed Websites is the ability of the website to Grow and Expand right along with your business! Need to add custom signup forms for customers to fill-out, no problem. Need to implement sophisticated routing and autoresponders…your new custom website can accommodate that as well.
LET'S GET STARTED ON YOUR CUSTOM WEBSITE TODAY!
Some Of Our Recent
Website Design

Projects