Rock-Solid Hosting is

the

FOUNDATION for YOUR successful online business.
THE SINGLE MOST OVERLOOKED COMPONENT
in a rock solid Online Business Strategy is the selection of a reliable and reputable hosting provider. What good is it to build the absolute BEST online site only to have it fail on the availability or performance of the server its hosted on?

WHY WE'RE DIFFERENT
We offer Shared Cloud Hosting, Virtual Cloud Hosting, and Dedicated Cloud Hosting plans for all our clients. The difference in our offerings as opposed to other hosting providers is as follows:
We provide a fully monitored (24x7x365) server platform on which to store both your site's files AND its associated database
PCI Compliance Scanning and Certification (additional costs from 3rd Party PCI company apply)
A rotating series of NIGHTLY backups of both your website and database files
Constant monitoring of rogue attacks to your site (like "ping of death" and denial of service DOS attacks)
Consistent monitoring of uptime for your site in 5 minute increments 24x7x365
Highly secured SSL certificates available for sensitive transactions like eCommerce purchases or collection of personal data in a web form (if needed – additional charges apply for each SSL certificate)
OUR CLOUD HOSTING PACKAGES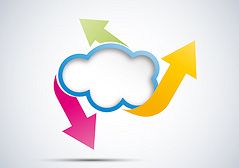 Shared Cloud Hosting – Perfect for small to medium sized online businesses that want a fail-proof infrastructure for their web property. This plan also comes with enterprise uptime, backup, and monitoring all within a manageable monthly price.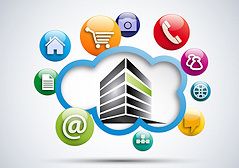 Virtual Cloud Hosting – For our medium and larger sized clients, a Virtual Cloud hosting platform enables a dedicated set of resources available ONLY TO YOU. This solution is also VERY SCALABLE to grow as your business needs grow.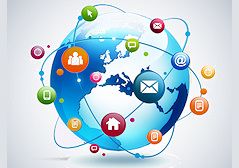 Dedicated Cloud Hosting – For high-end enterprise computing needs, our Dedicated Cloud platform is PERFECT for completely dedicated resources in a cloud-based, fully redundant infrastructure with near 100% uptime reliability.