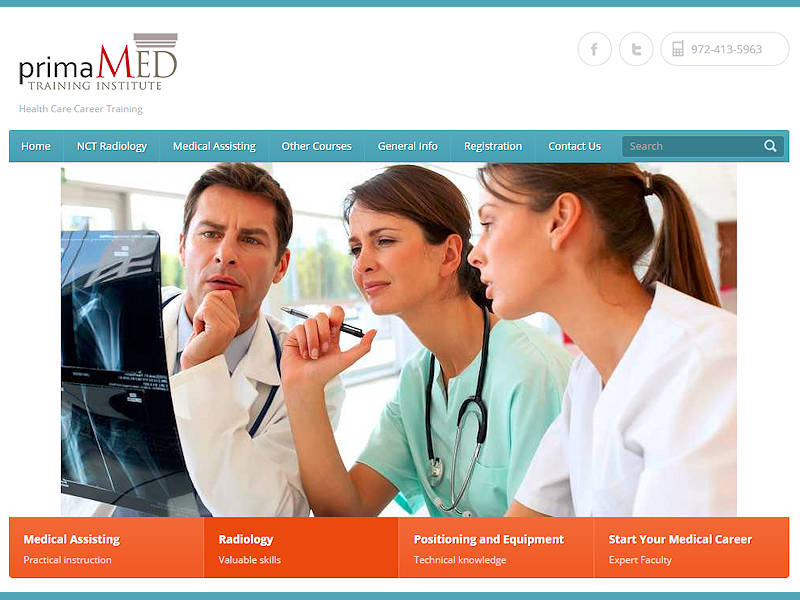 OVERVIEW & GOALS
Primamed Training Institute is a premiere medical training facility in Dallas, Tx that specializes in Radiology, Phlebotomy, and Medical Assistance training. As a spin-off from the Primacare Urgent Care facilities, Primamed needed their own website identity in order to fill classes as a sole entity.

Additionally, Primamed wanted to ensure their students could easily book classes using mobile devices and that the site would automatically track class registration levels to prevent overbooking.
THE PROJECT OUTCOME
Utilizing several integrated backend systems, the 2Surge development team was able to connect the Online Class Registration Form to their backoffice CRM / Class scheduling system. This allowed the class administrators to be notified of class level bookings whenever a benchmark student level was triggered. Through implementation of the Backoffice API (Application Programming Interface), the development team was able to make the two systems communicate effectively.
Another requested feature of the site was to enable Primamed staff members to easily update class schedules yet maintain the responsive design and layout so that schedules would be formatted properly for smartphones and mobile devices like tablet computers. To accomplish this, the design team integrated a user-friendly table editor into the site's WordPress Administration Dashboard. Now staff members merely have to login and click once to access the class schedules, make their edits and the changes are rendered live within the website.
The 2Surge development and design teams launched the site successfully in time for the official re-opening of the medical training facility. Several rounds of SEO (search engine optimization) were performed on the site as well to ensure search engine rankings for popular phrases would be possible when future online marketing campaigns were launched..
Click To Visit The Primamed Training Institute
Dallas Web Design – Medical Training Website Redesign
(click the image(s) below to see a larger version)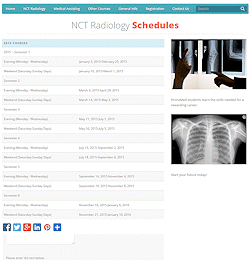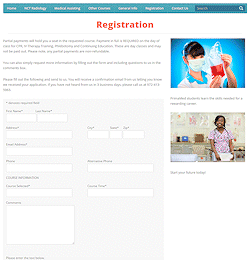 ---