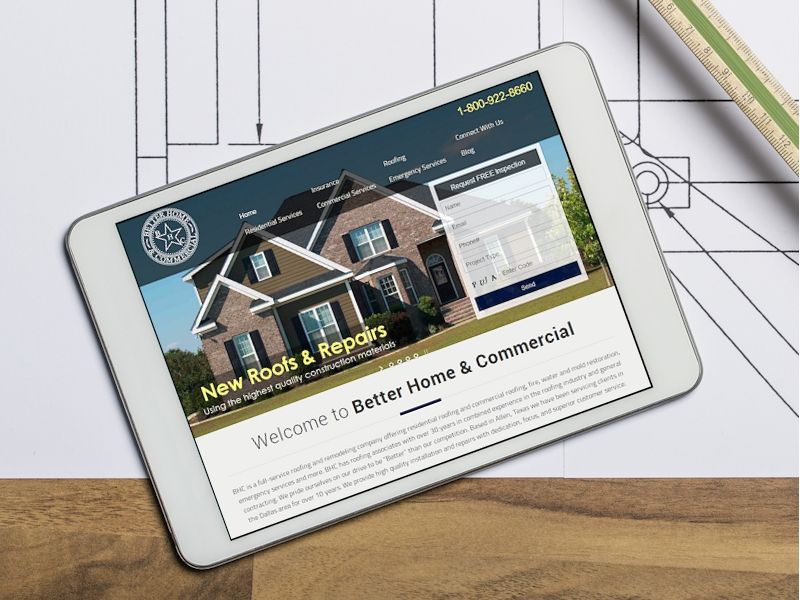 OVERVIEW & GOALS
Better Home & Commercial located in Allen, Texas had an outdated website that was not generating any new leads or revenue. They knew in order to take advantage of current online marketing tactics, the site would have to be redesigned.

Additionally, Better Home wanted to take advantage of newer progressive design techniques like Responsive Web Design so that the site would render properly on mobile phones & tablets as well as desktops.
THE PROJECT OUTCOME
2Surge Marketing worked closely with Better Home & Construction to ensure all project goals were accomplished and delivered on time. From monitoring the website's statistics, we were able to determine that a significant number of prospects and clients were visiting the site from mobile devices. Because of this revelation, the design team made sure to prominently display the phone number at the top of every page in the site. Other issues from the original site that were resolved were: implementing visual authentication fields (known as Captchas) on all forms within the site in order to combat spam, extensive on-site optimization to assist with better keyword rankings, and optimizing all images within the site in order to make page load times as quick as possible.
In order to prepare for the Online Marketing Campaign, 2Surge Marketing delivered several competitive research and keyword analysis reports. These reports covered topics like: best keywords used by competitors to generate website traffic, number of backlinks (or incoming links from other websites) to competitor sites and where the links originate, as well as social media statistics for each competitor.
Web Design Allen Tx – Construction Firm
(click the image(s) below to see a larger version)
Click To Visit BetterHomeLLC.com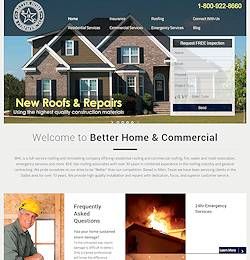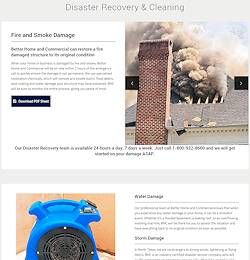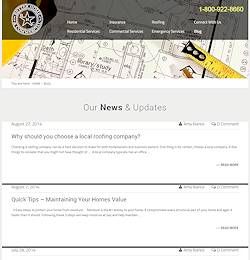 ---