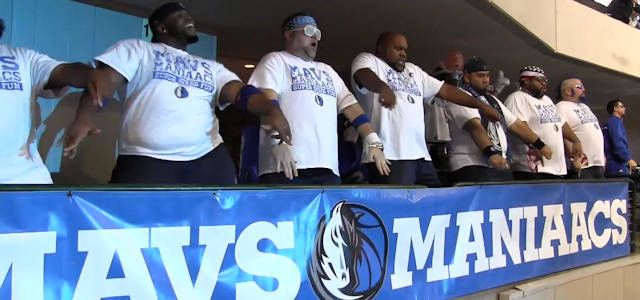 The excitement of sports at ALL levels (Amateur, High School, College, and the Pros) is largely dependent on the reaction of fans to feeling as if they're "part of the action". In sports, fans can mean ALL THE DIFFERENCE in a having a successful season. With one of the most active fan-bases in all of NBA, the Dallas Mavericks recent success and past NBA championship are a testament to their OWN loyal fans.
We recently were asked by The Mavericks to put together a video that could be used on Social Media that shows an "insider's perspective" or fan-based angle to what a TRUE NBA game and experience is like. Additionally, we were able to get shots and footage that were up-close and personal with both the players and fans alike. In putting together the final edit for this video, we identified the 4 following elements that each Sports Marketing video should contain. But first… Here's the final video: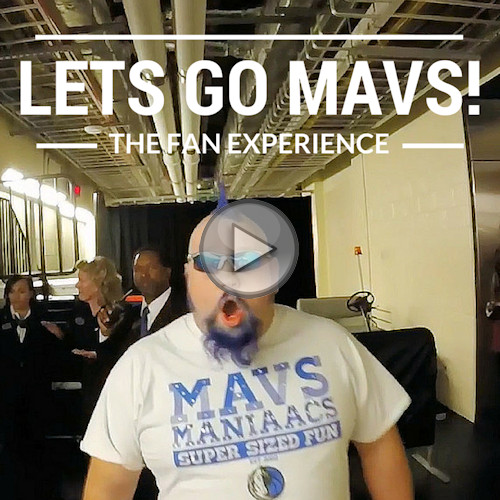 1. PUTTING THE VIEWER "IN-THE-GAME"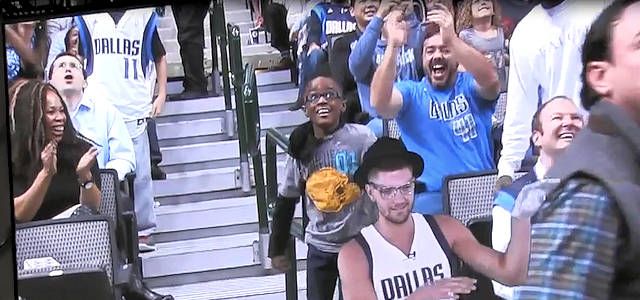 As die-hard fans, we ALL WANT TO FEEL as if we make a difference for our team's winning and success. Even better, when we feel that we're part of the game… we become EVEN MORE FAN-ATICAL!. Sports teams LOVE this type of reaction and interaction with its fan base. Why?, because it helps promote the brand, sells more tickets & merchandise, and ultimately propels the team to do-good. It's a win-win situation for everyone involved. When making your Sports Marketing video, you want to convey this same sense of "belonging" by integrating unique shots of fans interacting with the game whenever possible and in whatever scenario. For example:
1. When fans are shown on the jumbo-tron acting goofy – this is a PERFECT shot to add to the mix! It's usually entertaining, gets lots of reaction from other fans, and breaks up the monotony of the game itself (if the action is slow)
2. When fans get invited on the field or court – Another great shot to capture. Again, its entertaining and on occasion, you can get really unique highlights to use (like the guy/girl who makes a mid-court basket).
3. Groups of fans that are ACTUALLY part of the show – This is of course the ULTIMATE shot to add to your arsenal of footage. The Dallas Mavericks actually have 2 groups of fans they integrate into the overall game experience; The Mavs ManiAACS (a group of die-hard fans that are slightly overweight, radically dressed, and very much a Fan's Fan to the team) and the Dallas Mavericks Drumline (another group of die-hard fans that combine drumming talent, a unique sense of rhythm, and fanatical dress).
2. GETTING AMAZING AND UNIQUE CAMERA ANGLES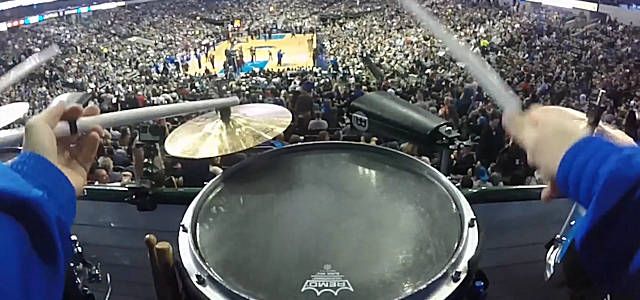 Your goal with a Sports Marketing video is to set yourself apart from the many other types of videos that cover the game. Yeah, we're all familiar with the ESPN SportsCenter game highlight shots, and even the coverage that appears on local news and sports stations. YOUR VIDEO, however should integrate shots they can't or won't even try and get.
For example, in our coverage of the Dallas Mavericks game, the opening of the video captures dramatic aerial drone video shots of the American Airlines Center, home of the Mavericks. The key to integrate drone video however is to NOT overdo it. Simply use these shots as accents to the final cut. Think about the overhead shots in an NFL game. They are only used sparingly to give a unique view on the field of play.
Secondly, we go to the extreme and strap a hi-def GoPro camera to the chest of one of the drummers in the Dallas Mavericks drumline. These guys were GREAT! and were very accommodating to helping us get this unique perspective to the game experience. Again, only use these types of video angles as highlights to the final edit… DON'T OVERDO IT! (worth repeating).
3. YOUR BEST ACTION IS WITH THE "REAL FANS"!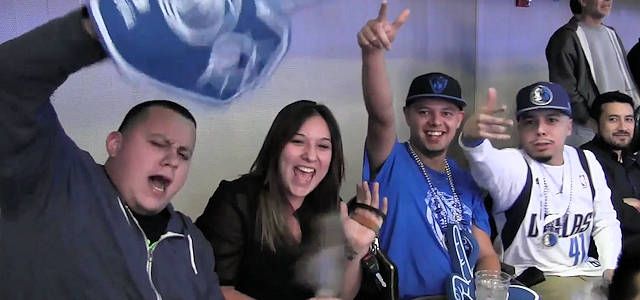 In our experience of having shot and edited numerous sports marketing and highlight videos, there are 2 types of fans: 1) The well-mannered, corporate-styled executive fan and 2) the blue-faced, shirtless, oversized sponge-finger wearing fan. Both are equally as important to the fan-base but from a video perspective, the latter type of fan GIVES YOUR MORE AWESOME SHOTS AND FOOTAGE TO WORK WITH! While the corporate-styled fan is sitting court-side or in the luxury suite, the BEST ACTION is happening in the upper-deck seats!
There's a reason why "The Wave" at any sporting event starts way up high in the nose-bleed section. It's because, THEY WANT MORE FROM THE GAME EXPERIENCE! Capturing this and other shots of crazy dressed-up fans screaming, dancing, "waving", or just doing what they do will add that overall SPICE to your final video. DON'T MISS IT!
4. FLEX YOUR DJ SKILLZ AND PICK THE RIGHT SOUNDTRACK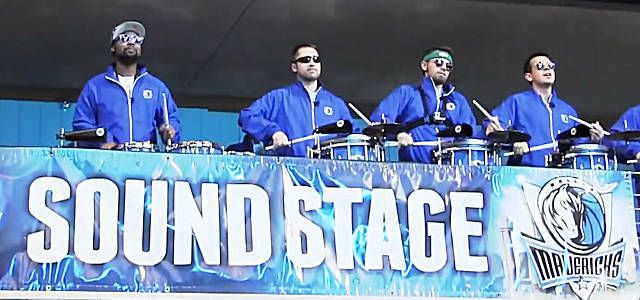 Lastly, any great video used in sports marketing MUST have an awesome soundtrack! In the case of our video, we selected a progressive, edgy, rap-styled song called Power by Kanye West. Your goal with laying down an audio track is to MATCH THE STYLE OF SPORT with the underlying music. For an NBA basketball team, that would be in the genre of Rap, somewhat progressive, and current. Music for European soccer videos would likely involve more popular sing-a-longs, while NFL videos seem to have more hard-charging Rock themed soundtracks. Each sport (and the accommodating soundtrack) is unique in its own right.
NOTES ON USAGE OF COPYRIGHTED SONGS
While the best song(s) for your video are likely popular ones you hear on the radio today, you must be aware of the issues surrounding usage of such tracks in your video. A couple of things to keep in mind:
1. If you're going to upload the final video to YouTube – One really nice feature of YouTube is the copyright notification messages you get when uploading/using copyright material such as soundtracks. If they detect the presence of audio that's registered to another artist, they will alert you. You then have the option to acknowledge this and simply move on. What happens in MOST cases is that any ad revenue generated from views on your video are then passed back to the audio copyright holder. This IS THE BEST THING to have happen as the copyright holder IS GETTING COMPENSATION for usage of their music.
two other options YouTube may enforce is 1) the removal of your audio track such that ONLY the video remains or 2) complete removal of the video from being displayed at all on YouTube. The decision on these final 2 options are usually at the discretion of the copyright holder.
2. If you're going to use the video for any other commercial usage – For example if you're going to use the video in commercials, public venues, as TV ads, etc. then you MUST CONTACT THE COPYRIGHT HOLDER DIRECTLY and work out financial terms on usage of the audio. This is the only legal way to use the audio track.
YOUR THOUGHTS ON SPORTS MARKETING VIDEO ELEMENTS
Well there you have it… our 4 main elements to Sports Marketing Videos. But what about you? What are YOUR thoughts on putting together an ultimate sports marketing and highlights video? Comment below and let us know, or check out our other videos, or better yet give us a shout on Twitter!