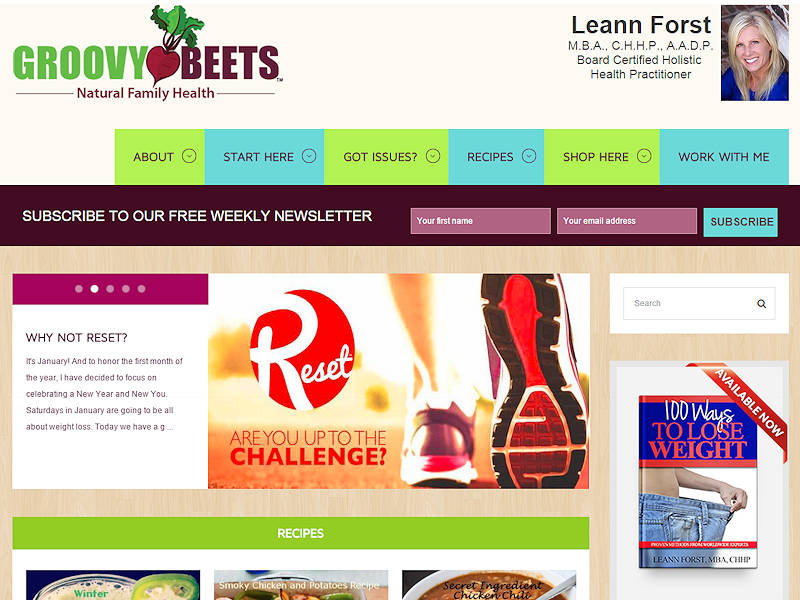 OVERVIEW & GOALS
GroovyBeets.com had a non mobile-friendly website that was getting a significant amount of traffic, but unfortunately users were not staying on the site. After careful consideration, they decided to redesign the site into a mobile-responsive layout that would be optimal for computers, tablets, & smartphones.

The 2Surge design team assisted by providing several design styles on which to base the new site and then proceed with a full redesign.
THE PROJECT OUTCOME
The strategic approach to finalizing a design happened through a series of meetings between Leann Forst (Owner of Groovy Beets) and her Project Manager. The final decision was based on a design style that captured the essence of a healthy lifestyle news blog. By reviewing competitors sites we were able to come up with a site that demanded attention from the rest. The most recent Google Analytics reports showcase that visitors are staying on the site MUCH longer (a lower bounce rate) and the overall visitor count has increased significantly.
Redesigned Groovy Beets website with a COMPLETELY new look and presentation
Targeted Moms with a fun modern design
Lowered the bounce rate by making a mobile friendly site
Additionally, GroovyBeets wanted to promote the new ebooks and various publications to be given away and sold on their website. To help drive conversions and signup for these marketing offers, the 2Surge team designed a strategic Landing Page complete with a clear Call-To-Action. An associated Thank You page was also designed and tracked through both Google Analytics and GroovyBeet's Google Adwords campaign in order to report on conversions. Leads from this campaign drove significant signup volumes and increased traffic to the site by over 300%.
Click To Visit GroovyBeets.com
Personal Coaching & Blog Website Design
(click the image(s) below to see a larger version)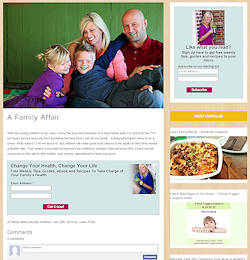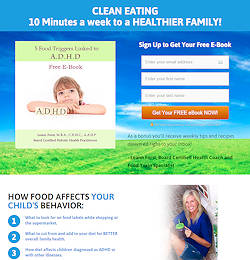 ---