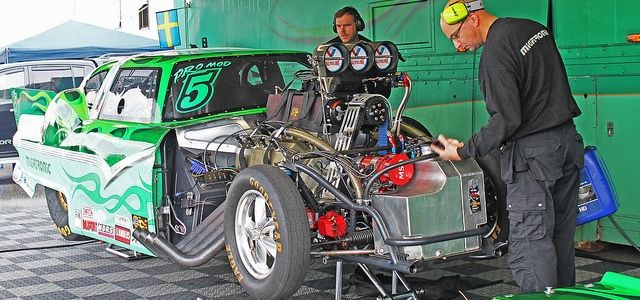 Proper Onsite Page Optimization is (in our honest opinion); one of THE MOST OVERLOOKED and MOST CRYPTICALLY IMPORTANT steps in the Local Search Optimization process. Why you ask? Well primarily … all else being equal, the various search engines (most importantly Google) will look at the overall optimization of your site to determine where you SHOULD rank. Why in the world then, would you leave this all important task to chance? Its' much better to ensure it's taken care of in order to ENSURE your listings get the most favorable reviews from Google.
Where do we start? Well, this list is probably one of the most comprehensive for Onsite Search Optimization:
1. STRATEGIC PLACEMENT OF KEYWORDS & KEYPHRASES
Yes, I know… if you've already read 50 blog posts related to this topic, then you most likely have heard THIS recommendation already … 50 times! However, it goes without saying… ensure Keywords are found in your Page Titles, H1 tags, Page Description, URLs, Body Text, Image Alt Tags, & Table Tags. This of course assumes that you've ALREADY performed Keyword Research and determined which keywords are going to work best for your brand (in other words, have a HIGH search volume and MODERATE to LOW competition level)
2. PAY ATTENTION TO PAGE LOAD TIMES & SPEED

Optimize Website Page Speed and Minimize Load Times. Nowadays, search engines put a high priority on quickly loading websites and pages. The reason why?…. they want each individual's browsing experience to be quick, efficient, and relevant. We use our favorite page speed monitoring sites like GTMetrix (http://gtmetrix.com) and Google's own PageSpeed Tools (https://developers.google.com/speed/pagespeed) to find and fix trouble spots within your site. When using GTMetrix, check out the waterfall analysis which is found on the 3rd tab of speed results. IT'S REALLY AWESOME at finding specific coding issues, oversized images, and other potential trouble spots in your site.
3. SPECIAL FILES & URL DOMAIN RESOLUTION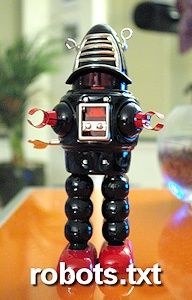 Check for Robots.txt, Sitemap.xml, & URL Canonicalization. The robots.txt file is CRUCIAL in telling each search engine and other automated bots that might crawl your site which directories and files they CAN and CANNOT access. By neglecting this file, you potentially expose your site to virus site scanners that may try and infiltrate your site AND you make it a little more difficult for search engines to properly see ONLY the content you want them to see when determining just what your website is all about.
The sitemap.xml file is also an important and often overlooked file which requires attention in order to optimize your site for Local Search Optimization. Its contents are made up of the hierarchy and page locations which make it easy for search engines to determine the layout of your site AND which pages you consider more important than others. Think about this for a moment…. if you had no way of telling search engines that your PRODUCTS and SERVICES pages were important, they very well might rank your simple Contact Us page as the most important page in your site. By using sitemap.xml, we do NOT leave these types of categorizations to chance.
Did you know that most websites appear to Google as duplicate sites? In other words, unless you have implemented URL Canonicalization… your website which is accessible at http://domain.com (non www) is the EXACT SAME website that is accessible at http://www.domain.com (with www). This is a MAJOR MESS-UP on your part if you've never addressed it and is only working against you. The reason why? Google HATES duplicate content on the Internet and hand slaps those who appear to be duplicating content. You should fix this major item RIGHT AWAY!
4. WEBMASTER TOOLS SETUP FOR GOOGLE & BING/YAHOO

NO well-respected tune-up of ANY kind is complete without an AWESOME set of tools! Setup, Configure, & Implement Google and Bing/Yahoo Webmaster Tools (WMT) within your website. While we know MOST of the potential violations your site may be guilty of… we can NEVER know all the new and potential errors your site might have going forward. Because of this, we implement the Webmaster Tools from the big 3 (Google, Bing, Yahoo) in order to alert us of ANY current and future issues your site might have. If you've never had a chance to look at WMT, then you're MISSING OUT on a lot of very beneficial information and insight into the architectural structure of your site. Create an account NOW using any of these links:
**NOTE: Since Bing & Yahoo's search engine technology merged several years back, they both share the same site of WMT.
5. CORRECT & CONSISTENT NAME, ADDRESS, & PHONE NUMBER (NAP)

Ensure your NAP (Name/Address/Phone) is listed in the footer of EVERY page, matches the same NAP in your Google+ Profile, Google Maps entry, and Google Places Local listing. Not only do we make sure the NAP is visible to humans reading the footer of each page, but we also enhance the listing for Search Engines to easily digest and understand that your address is meant to be showcased as a Local Business. This is made possible by our implementing the LocalBusiness tags from Schema.org. Page schema entries are an accepted standard supported by all major Internet browsers and search engines and allow us to optimize your page BEYOND just the text visible on the page. For more details on the LocalBusiness schema entries have a read at: http://schema.org/LocalBusiness.
Image Credits: Tontographer, dcJohn licensed under Creative Commons