When it comes to Local SEO (Search Engine Optimization), ranking well using backlinks isn't very valuable (as with Organic SEO) however with enough they can provide you with a small boost. Ranking in Local Google Map Packs (above organic listings) belongs to winning the regional SEO lottery. This is where all 3 main regional SEO factors enter into play: Prominence - user reviews play an importance here for you to stand out, Relevance - The classification / business category of your Google My Business (GMB) listing as it relates to the keyword phrase being searched, and Distance - or the displaying of results that are closest to the searcher.
However, when you browse for "pizza near me" on a desktop computer with your browser's place settings enabled for your current location, you typically get an outcome with three pizza dining establishments. You should expect that these may be the three closest pizza restaurants. The same would hold true for a search phrase like "seo allen tx".
In our recent local proximity tests, there were around five other pizza dining establishments more specific to our exact location than the first 1st listed result. When typing the same search query from the exact same position on a mobile phone, we received the exact closest three results. Geo-Location settings on mobile phones are easier to use in terms of the searcher's understanding about whether or not they're even switched on.
Keywords Affect Local SEO Rankings
When local searches are made without the "near me" or "nearby" keywords, more of the conventional local SEO aspects enter into play such as:
Address Proximity - how close is the GMB Listing to the searcher
Citation Consistency - having citations listed exactly the same in each directory
Citation Authority - how strong are the citation domains referencing an organization
Your Domain's Strength - it's SEO prominence is a big element here
Service Category - its total significance to the query
On-Page Aspects - bounce rate, time on page, and so on.
Do not forget that social media channels like Facebook serve as their own citation websites. Sections like Facebook's Places list their own reviews, descriptions, and addresses of listed businesses. Make certain you create private listings for each location so you can separate company hours, special deals, and more. Always link to and from your site with your profiles to cultivate more engagement and reviews.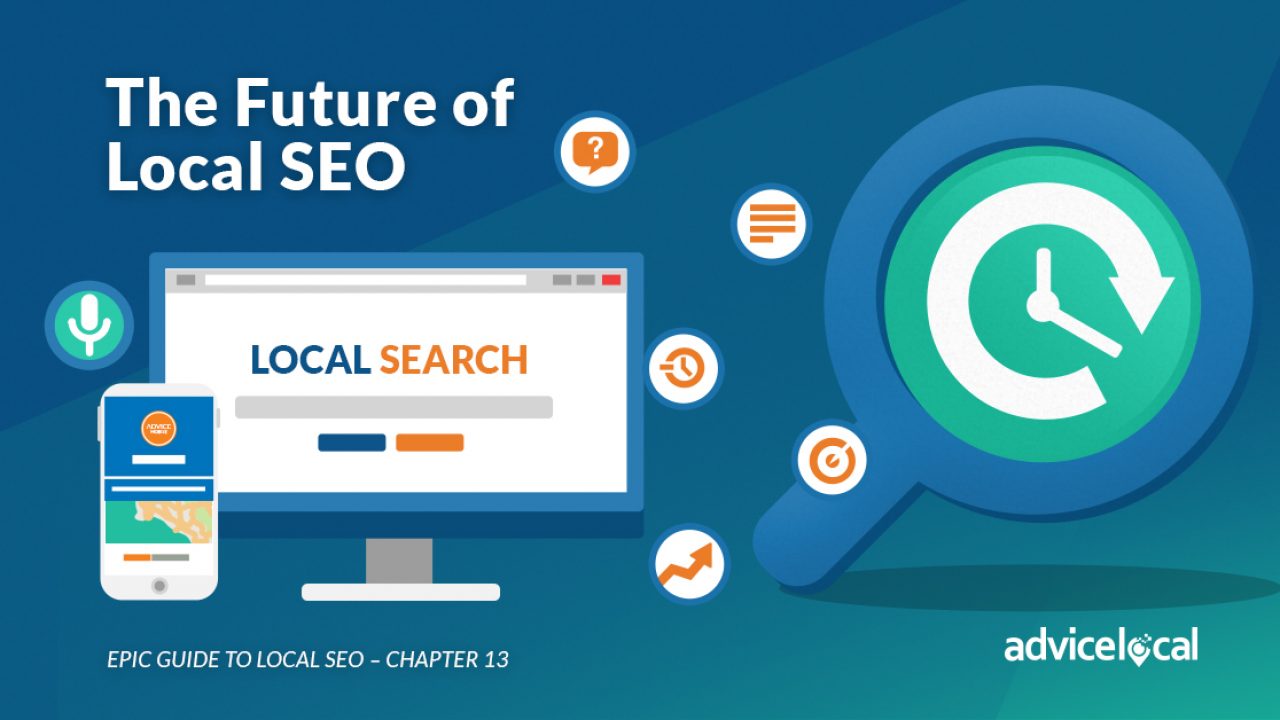 Keep in mind, people still visit your website from your social profiles, which assist with your on-page metrics. If your business is on Twitter or Instagram, you can certainly benefit from regional hashtags on which your business can be found. Enhance as many social media profiles as possible for each business location that you'd like to increase your local signals and engage with prospective consumers.
Small Details Matter for Local SEO Business Marketing
There have been LOTS of instances of local business listings being buried in the search engines due to bad keyword optimization, irregular NAPs (Name/Address/Phone Number), poor service categorization, an absence of seo and market related backlinks, or just bad service in general which leads to a large number of bad reviews. Execute your local SEO campaign as near perfectly as possible and you'll (at the minimum) make certain you are among the leading ranking domains in terms of category and proximity.
Regional citations, regional links, favorable reviews, and constantly updated business profiles are all important factors to enhance Local SEO efforts. However, there are four easy things you can do to improve Local SEO:
Be SURE to claim your free service listing (known as Google My Business) that can appear in search results. Additionally you will begin showing up in Google Search and Google Maps.
Audit your landing pages and enhance the Meta Title and Meta Description details. Search engines use these to associate regional searches with optimal results displayed.
Ask your past, present, and future clients to share their experiences and provide you with a review on Google and Yelp.
Businesses often alter physical locations, phone numbers, and even organization names. Ensure your name, address, and phone numbers (NAP) listings are consistent across all business directories.
Local SEO Checklist: Keyword Research & Citations
Conduct keyword research and identify content local customers are looking for. This can include sights nearby your physical location, or relevant events that are displayed online in search engine results. Your website and GMB listing should mention the same events in order to be relevant. Additionally, you want to make certain your site is optimized for mobile searches, as the bulk of regional searches are done on mobile phones and via voice search.
There are numerous business directory sites that give small companies the chance to share information about their business with regional customers. Make certain to have a presence on the significant directories (Facebook, Yelp, and Bing) in addition to specific niche directories (Factual, Foursquare, Apple Maps and Infogroup). Lastly, use Technical SEO to enhance the display screen of your service on SERPs.
SEO experts refer to this as localized link building, however in truth, it's promoting your service to local reporters and local organizations who would have an interest in covering your news. Local links from pertinent sources can help improve ranking on the regional level. Start by doing a free online listing review and check-up utilizing a tool like Moz, Yahoo, or Whitespark.
Converting Traffic Into Customers
SEO for local organizations utilizes the power of the Web to drive online traffic to your site and foot traffic to your physical store. Turnkey Local SEO earns more leads and revenue through in-person and online sales. Its important to remember that SEO for local services utilizes a number of the same strategies as traditional search engine optimization (SEO).
Local search results include a distinct function known as the Local SEO 3-pack. This differentiates local SEO vs. Organic (or National) SEO in search results page. When individuals conduct local searches, like "italian restaurants near me" or "italian restaurants in harrisburg," Google returns a regional SEO 3-pack. What is the local SEO 3-pack, you ask? For regional searches, Google produces a list of the leading 3 regional services that finest match the search question.
When consumers in your location search keywords associated with your business, regional SEO ensures your website welcomes them at the top of search engine result. Ranking at the top of search engine result enables more individuals to discover and ultimately go to and buy from your local business, making it well worth the financial investment.
Elements To Focus On For Ranking Locally
Numerous ranking elements effect where your organization's site appears in local search results. However, regional SEO rankings boil down to: Does this business do or sell what the searcher is looking for? Is the business close to the searcher? Is this business well-known and respectable?
The primary step to enhancing SEO for your local service is claiming your Google My Business listing. Obtaining a GMB account helps to ensure your business has a CHANCE to move up in local search results and the Google Knowledge Panel. You'll also want to enhance your listing to get the best conversions from those that DO land on your page or website. To enhance your GMB profile, provide updated details about your products and services, location, hours of operation, and payment methods. Be sure to include your logo and images to give searchers an inside look at your organization. Also share routine posts about your products, services, company updates, events, and any unique offers. Be sure to respond to ALL Google reviews, whether good, bad, or neutral. Claiming and optimizing your Google My Business profile will help you appear in local search results page and boost your local SEO.

Next on our list of SEO for local companies are suggestions for encouraging consumers and customers to leave favorable reviews. Obtaining reviews from local customers are like GOLD! They provide you with social proof which then motivates prospective customers to sign up or purchase from you. To earn good reviews on Google, you can: Produce a link to help prospective clients discover and evaluate your company. Include the URL above to your site and marketing materials and remind customers to evaluate your local business. Afterwards by responding to the review you build trust with them. In addition to obtaining reviews on Google, you can encourage individuals to review your local company on your website, social networks, and third-party evaluation sites.
Important For Local SEO - Reviews
Reviews impact SEO rankings for local services, and responding to reviews improves your reliability in the eyes of leads. So, earning high-rated reviews is important when it pertains to SEO for local and regional organizations. Keyword research study is crucial for successful local SEO campaigns. With keyword research, you can uncover keywords and search phrases local clients type in to find services and products like yours.
When carrying out keyword research study, try to concentrate on long-tail, local keywords. Long-tail keywords (three or more words) often have lower competitors, making them easier to rank for. Likewise, it's simpler to identify the search intent for long-tail expressions. For instance, if someone searches "harrisburg restaurants," it's not immediately clear what type of dining establishment they're searching for.
In closing, be sure to implement as many of the recommendations made here to enhance your Local search engine rankings. Many years of implementing, learning, and evaluating these techniques have proven successful time and time again.