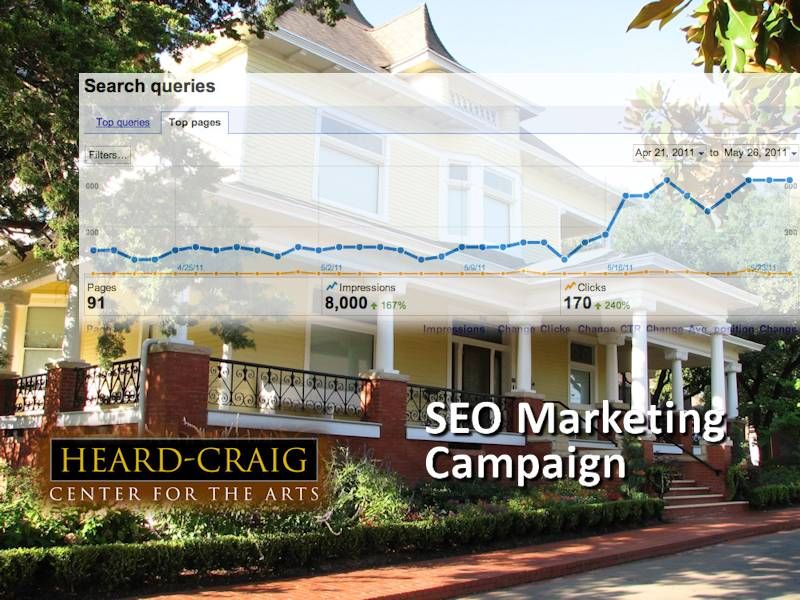 OVERVIEW & GOALS
Heard-Craig in McKinney, Texas needed to increase revenue and bookings for its various wedding venue facilities located in downtown McKinney. In order to do so, they needed to increase the number of website visits from potential brides in the area.

Since Heard-Craig competes directly with other McKinney Wedding Venues in the area, they decided to launch an SEO Marketing Campaign in early 2011 in order to increase exposure and drive new bookings.
THE PROJECT OUTCOME
In order to devise the best strategy for Heard-Craig's SEO Marketing Campaign, the 2Surge Marketing team first had to assess the wedding venue competitors in the local geographic area. By understanding each competitor's overall page rankings, incoming links from other industry related websites, and profiling online customer reviews, we were able to create a Step-by-Step Online Marketing Action Plan for boosting the overall site rankings.

An additional challenge for the SEO Marketing Campaign was a lack of organized visual content (i.e. photos and videos) to attract prospective brides to tour the beautiful facilities. The 2Surge team overcame this obstacle by collecting, arranging, and grouping high resolution photos of each Heard-Craig facility and previous wedding events. Once a cohesive set of photos were organized, a Pinterest Social Media board was created to showcase the images.
The results of running the SEO Marketing Campaign for 6 months was a 375% Increase in Website Traffic, a Significant Increase in Wedding Bookings, and a #1 Search Engine Ranking for the phrase "McKinney Wedding". The campaign lasted for approximately 1 year and since its conclusion, new competitors have entered the wedding venue market in McKinney. To this day however, Heard-Craig still ranks in the top 10 search engine results for weddings in McKinney and enjoys a significant volume of traffic due to the efforts of onsite optimization, content marketing to obtain backlinks, social media exposure from Pinterest, and the creation of positive reviews made during the campaign.
SEO Marketing Campaign – Heard-Craig Wedding Venue, McKinney, Tx
(click the image(s) below to see a larger version)
Click To Visit The Heard-Craig Wedding Pinterest Board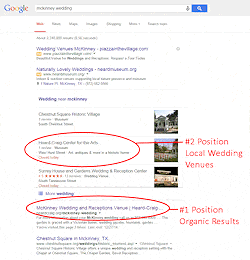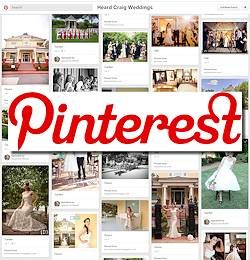 ---