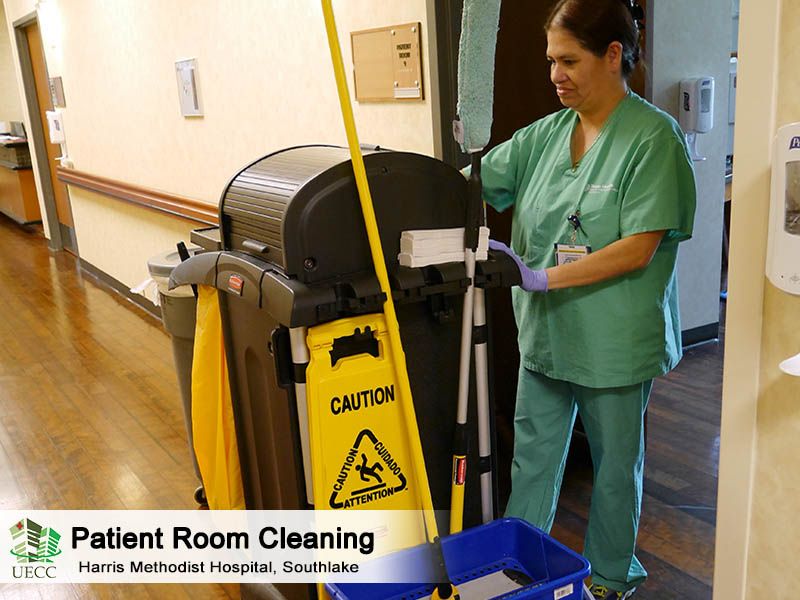 OVERVIEW & GOALS
A hospital cleaning service company, Ultra Environmental Cost Control, wanted to leverage online marketing in order to drive new business leads and better compete against new companies entering its industry. The company had no media assets (photo or videos), limited collateral items, and a dated online presence in the form of an HTML/Flash-based website.

The goal of the project was to build a library of professional photography images and videos to use as marketing resources and strengthen their brand in the marketplace.
THE OUTCOME
The 2Surge Marketing photography team went on-site to one of the client's marquee locations in North Dallas to capture photography stills and video that could be used for advertisements, marketing pieces, a newly designed website, and any other future marketing needs. We worked closely with the Hospital Director to schedule appointments and capture all the footage and imagery. As a result, we have since used many of these items in updating their website (a complete redesign is pending), a landing page for their Ad Words Pay-Per-Click campaign, PowerPoint slides, printed items, and more!

A selection of images from the photography session can be seen below.
Hospital Cleaning Service Photography – Harris Methodist Hospital, Southlake, TX
(click the image(s) below to see a larger version)
---