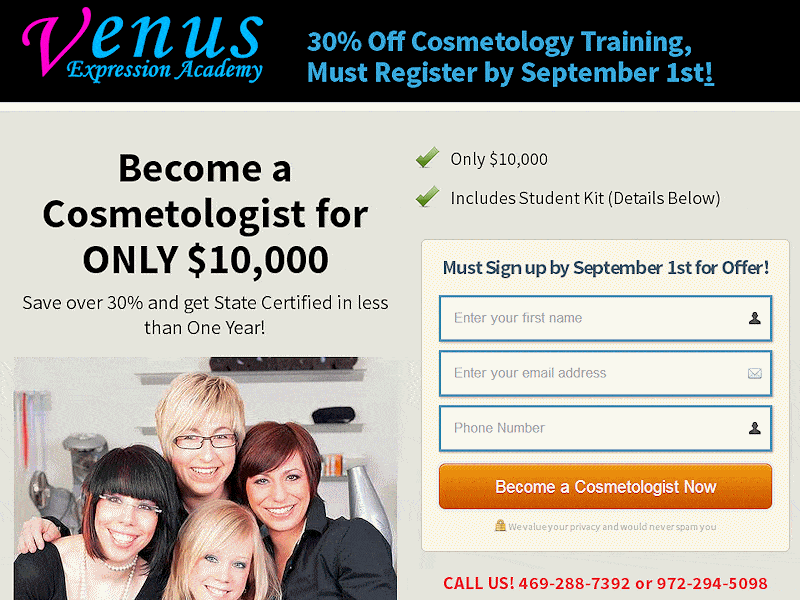 OVERVIEW & GOALS
Venus Cosmetology located in the Dallas, Texas Metroplex was quickly approaching the grand opening of their NEW Cosmetology Training Center, and needed to fill seats for the opening session. They just received certification from the state in order to proceed with classes.

The cosmetology school needed a BRAND AWARENESS campaign anchored by a well-designed Landing Page with a strong CTA (Call-To-Action) and offer.
THE OUTCOME
2Surge Marketing created a landing page design for Venus that highlighted their discounts and what they offer. We used the landing page in a Google Ad Words Campaign. Working with Venus we implemented Keyword Research, then targeted the chosen keywords with the Landing Page. The results were immediate and Venus Cosmetology was able to fill up classrooms, and extended their Online Marketing Plan. We are now discussing doing a Facebook Ad Campaign.
Click To Visit the Landing Page - Dallas Cosmetology School Landing Page Design
---