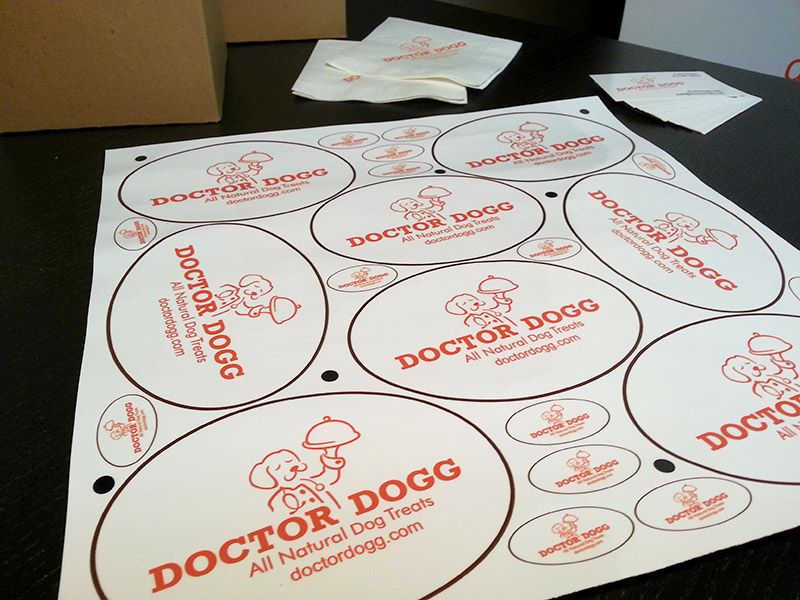 OVERVIEW & GOALS
Doctor Dogg, a new start-up company in Dallas, Tx which makes organic and all-natural dog treats had a unique opportunity for a large purchase by a restaurant that caters to dog owners in the trendy uptown area of Dallas.

Doctor Dogg's primary goal was to create a memorable logo and identity on which to build its brand. As a start-up, the new company was literally starting from scratch.
THE OUTCOME
2Surge Marketing worked closely with the business owner to create several logo designs and mock-ups that fit her brand and business persona. The client had strong feelings about the color scheme, imagery, and overall feel of what she wanted and the 2Surge design team brought it to life. The final printed collateral and marketing pieces are being used for business promotion at public events AND within the stores and businesses that sell DoctorDogg products.

The final printed items including business cards, stand-up banner, stickers, serving napkins, etc. can be seen below.
Dallas Organic Dog Treats Branding – Doctor Dogg
(click the image(s) below to see a larger version)
---