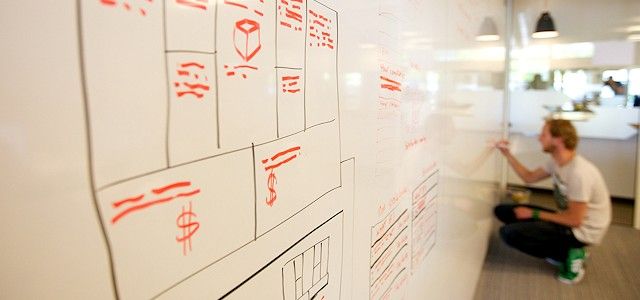 Occasionally I find a couple of blog posts that are published about similar subjects and tie-in nicely to one another. Recently however, I found 3 blog posts which fit quite well into the same Online Marketing theme so I HAD TO WRITE ABOUT IT! The overriding message for the 3 blog posts I'm referring to is:
CHANGE YOUR ONLINE MARKETING STRATEGY TODAY IN ORDER TO SURVIVE TOMORROW!
Why would I make such a bold statement? Well let's have a look at the facts (as collected by these diligent blog posts):
1. FACT: ORGANIC SEARCH TRAFFIC HAS DECLINED RECENTLY
In this eye-opening blog post from Ashley Zeckman which appeared on Search Engine Watch, she points out the fact that a recent report from Shareaholic showcases how overall organic (search engine-generated) traffic to major websites have seen a significant decline in the period monitored from December 2013 to May of 2014. The most notable decline came from the Big "G" (Google) obviously since it HAS the largest search marketshare to give up.
Ashley's post goes on to point out the fact that the MOST engaged visitors (or ones that actually interacted with the website or content they were seeing) came NOT from Google, but from its main competitors of Ask.com, Bing, & Yahoo! Quite an interesting fact when (as online marketers), we are ALL seeking more engagement from our visitors, lower bounce rates, and higher time averages on-page per visit.
So what does THIS blog post tell us?
When marketing your website online, DO NOT put all your eggs in the proverbial basket of Google! Recent algorithm updates (i.e. Panda, Hummingbird, Payload, et al.) and higher levels of time spent in Social tell us to broaden our approach to getting in front of prospective eyeballs.
Is this recent decline in organic traffic a pattern that will continue OR is it just a blip? No one can say for sure, however continue reading for even more supporting data which indicates a need to BE PREPARED.
2. DIVERSIFY, DIVERSIFY, DIVERSIFY
The previous point is echoed LOUD AND CLEAR in this blog post that recently appeared on All Top Startups and goes on to say having your eggs in one basket can affect not only traffic levels, but REVENUE LEVELS as well! Ouch.
In my previous days of heavy affiliate marketing, grey-hat SEO (yes, we ALL did it), and chasing the mighty backlink, I remember all-to-well the financial impact and devastation a single Google update could have.
So what does THIS blog post tell us?
The blog posts states more specifically, that when diversifying your efforts in broadening your social footprint to focus on the HEAVY HITTERS first of:
Facebook – TOO LARGE to ignore… you'd be a fool to not have an engaging presence here
Twitter – There's NO BETTER PLACE for real-time updates and insight into the AWESOME inner workings of your company…(btw… users REALLY dig that kind of info)
Pinterest – If you have ANY type of business that lends itself well to imagery… then THIS IS THE PLACE to drive MASSIVE AMOUNTS of traffic.
3. CONSUMER VIEWING HABITS… THEY ARE A CHANGIN!
In this AWESOME Infographic that was created by Reuven Gorsht (and subsequently appeared on The Red Website Design Blog) we see how viewing habits and customer nuances are changing. Highlights that REALLY freaked me out from the graphic show:
Most people (men and women) can't go more than an hour without checking their phones
People ARE opinionated and don't mind sharing their thoughts online with their social buddies
An overwhelming MAJORTY think that companies SHOULD be socially and environmentally responsible
Trust the information they read online as GOSPEL
Almost 90% are brand loyal
And (not shockingly) REALLY REALLY like immediate gratifications (i.e. Wal-Mart Ship to Store, Amazon Prime, Hulu, Netflix, etc. etc. etc.)
So what does this blog post tell us?
As savvy consumers, we are starting to view our Social Networks and online friends as "Trusted Advisors" and ones we can confide our deepest thoughts to. Perhaps it's all quite therapeutic, but as Marketers wanting to reach out to the ever-changing-always-keep-us-guessing consumer… WE TOO MUST ADJUST! And that big adjustment is this:
Have a significant presence on Social and REACH OUT TO PEOPLE as a trusted advisor. Give of yourself and your knowledge (this one you've heard time and time again). Engagement and interaction are where you WIN the battle of brand loyalty! (tweet this now!)
NOW… Make Your Next Move!
So how are you planning to diversify YOUR Online Marketing efforts? Do you have a plan (and even better a STRATEGY) in place to accommodate bold, directional changes such as this? If not, then get a FREE 1 hour Online Marketing Strategy Session with us! This CRAZY offer also includes a complete Competitive Analysis and Online Marketing Plan to help you succeed in 2015 and beyond!